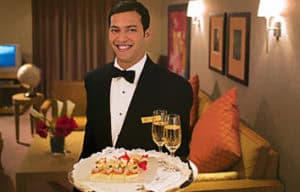 The person in this position must provide the highest possible standard of cocktail/bar/wine service to passengers and staff.
+ info
The Good Spirits Bartender is responsible for leading/hosting an interactive, immersive cocktail-based destination show.
+ info
Daily assists in the preparation of the place of the assigned bar. Deliver all the utensils required by the Bar supervisor (such as liquors, food, etc.) to the place of the bar with precision in time and in good condition.
+ info
Hosts and participates in shipboard recreational, entertainment and social programs geared towards adults and families. Serves as master of ceremonies to motivate, inform and entertain small and large groups of guests throughout their cruise vacation.
+ info
Promote an active lifestyle on board among our guests by encouraging them to participate in recreational activities for different age groups. You will organize and host sports-related activities throughout the day, while putting safety first at all times.
+ info
The Youth Staff department offers an exciting program for children and teenagers from 3 to 17 years old. This department offers a variety of activities, including games, sports, science workshops and educational programs.
+ info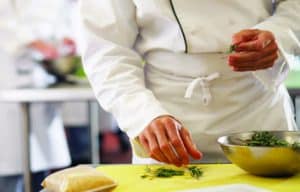 The 1st Commis reports to the Sous Chef and is usually assigned to work under the direct supervision of a Demie Chef Du Partie.
+ info
Responsible for leading and motivating Onboard Revenue Managers (Shore Excursions, Casino, Retail, Communications, Spa, Fine Arts, Photo/Video), Future Cruise Sales, and Captain Circle Host while fostering a sales and data-driven culture.
+ info
Supports the Drupal content management system to ensure information presented daily on the ship's intranet and digital signage are updated and accurate at all times and in line with the company's Core Values and brand strategy.
+ info
Effectively implements and assists with day to day administrative tasks of HR Office.
+ info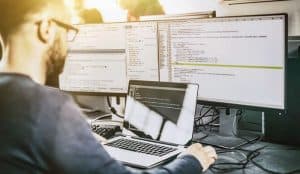 As IT Officer, you will be managing and supporting IT systems and operations onboard to provide maximum system uptime. Provides IT systems support, maintenance, and monitoring always to maintain optimal system performance and uptime.
+ info
As a Lead Navigator, you will provide supervisory oversight to the Navigator team and staff assigned to OceanFront. Furthermore, you will be providing service and support to Princess MedallionClass guests, ensuring the resolution of any experience. Your mission is to create an excellent guest experience and lead interactions that enhance MedallionClass vacations.
+ info
Creating lasting memories by driving shipboard compliance and commitment to the highest public health standards in the areas of Disease Surveillance, Prevention and Control of Infectious illnesses, Food Safety, Potable & Recreational Water Safety, and Integrated Pest Management through structured audits, training, and effective communication.
+ info
It provides the highest standard of cleaning and sanitation in all designated areas (crew or passenger) that may include passenger or officer cabins, corridors, cabinets, pantries, stair lifts, toilets, decks and sleeves.
+ info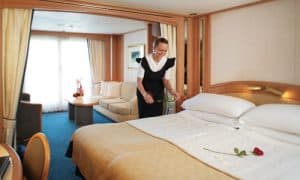 It is the person responsible for providing the highest level of service, cleaning, sanitation and maintenance for the passenger's room as designated by the supervisor and in accordance with company policies.
+ info
He is the person who provides his service on deck, Lido Buffet, hamburguer bar, ice cream bar and provides excellent and fast food and drinks service to passengers in the assigned areas.
+ info
Help us deliver the best food and beverage experience to our guests! You will ensure compliance with meal plans, food production SOPs, and sustainability management policies by conducting inspections, audits, and assessments. You will collect and manage data and monitor automated resources and information systems.
+ info
In this position you must provide excellent service during breakfast, lunch, snack, dinner and snacks. The person in this position is responsible for removing the food from the kitchen and taking it to the dining room.
+ info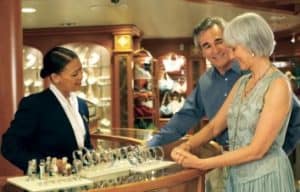 It is a position that requires demonstrating excellent and consistent performance, reaching the sales objectives established in a timely manner.
+ info
Guest and crew medical care for minor to major emergency situations as well as the general medical care of all crew members including preventative medicine and care of chronic conditions while reporting necessary cases to the different port and health authorities of the different ports of call.
+ info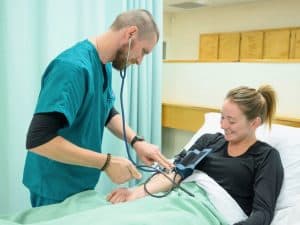 Effectively supports medical team with non-specialized clinical tasks
+ info
Providing a high quality and professional reception and administrative service to guests, crew and medical staff.
+ info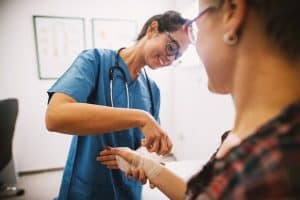 This person is expected to provide medical nursing services to all Guests and Crewmembers who need it. The Nurse shall assist the Staff Captain, Senior Doctor, Doctor and Chief Nurse in all shipboard health-related matters including outbreak prevention, and illness reporting as required by international, national and Company policies.
+ info