In Selection Partners we can change your life…and you will feel that you have the best job of the world.  Happy Labor day!!!
WORKING ON BOARD CRUISE SHIPS
Working on board cruise ships provides you an spectrum of opportunities that can change your life!!!!
If your nationality is Argentinean, Chilean, Uruguayan, Brazilian, Peruvian or if you have your permanent address in any of those countries, complete the application form that you will find "APPLY NOW".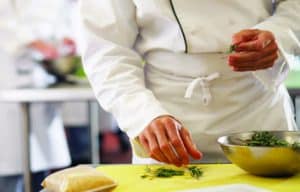 The 1st Commis reports to the Sous Chef and is usually assigned to work under the direct supervision of a Demie Chef Du Partie.
+ info
The person in this position works under the supervision of the Partie Chef and must report to the Sous Chef.
+ info
The Second Engineer is a licensed member of engineering school on a merchant ship and assists the Chief Engineer in vessel technical operations including specific tasks and, in all duties delegated by the Chief Engineer. The primary function of the Second Engineer is to supervise the daily operations and maintenance of all machinery including the ballast system, plant and fire-fighting equipment on-board. This section outlines the certification structure and examination and training requirements for Merchant Navy engineer officers.
+ info
The Assistant Baker assists the Sr. Baker. He has to assist the Sr. Baker in food preparation and presentation. He also has to Carry out food related activities (cleaning, garbage disposal, equipment checking).
+ info
As an Assistant Cruise Director, you will be the Consummate Host by presenting, entertaining, and engaging daily passenger programs and events that delight and serve our passengers
+ info
Work according to the 6 key principles: show well, the right delights, service wow, destination engagement and magical moments. Assists the Dining Room Manager in directing, supervising and training of all subordinates in the performance of their duties
+ info
Supervises a front desk team that excels in delivering industry leading service to our guests. Responsible for motivating, coaching, training, evaluating and tracking development on an individual and team level.
+ info
The Assistant Pastry Chef assists the Sr. Pastry Chef. The Assistant Pastry Chef reports directly to the Sr. Pastry Chef. The Assistant Pastry Chef assists the Sr. Pastry Chef in food preparation and presentation,
+ info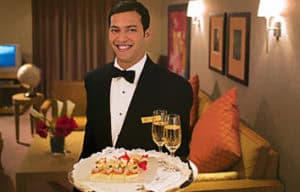 The person in this position must provide the highest possible standard of cocktail/bar/wine service to passengers and staff.
+ info
This job provides the ability to cruise around the world and know places that one could almost ever know.
Traveling, loosing yourself in landscapes, meeting new friends and cultures around the world is very common in a job onboard.