After 15 long months of pause in the activities of the cruise industry due to the global Covid-19 crisis, companies are finally returning to sail with passengers. By the end of July 2021, the main companies will have ships in Europe, Alaska and the Caribbean. We are all working very hard in the different Return To Service programs. We count on the support of each one to move forward day by day overcoming the challenges as we have done throughout these difficult times.
WORKING ON BOARD CRUISE SHIPS
Working on board cruise ships provides you an spectrum of opportunities that can change your life!!!!
If your nationality is Argentinean, Chilean, Uruguayan, Brazilian, Peruvian or if you have your permanent address in any of those countries, complete the application form that you will find "APPLY NOW".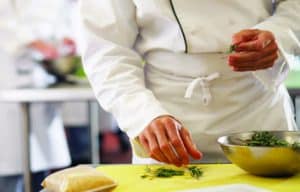 The 1st Commis reports to the Sous Chef and is usually assigned to work under the direct supervision of a Demie Chef Du Partie.
+ info
The person in this position works under the supervision of the Partie Chef and must report to the Sous Chef.
+ info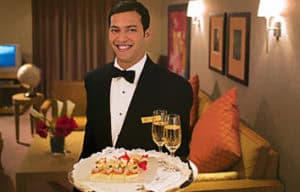 The person in this position must provide the highest possible standard of cocktail/bar/wine service to passengers and staff.
+ info
He is the person who provides his service on deck, Lido Buffet, hamburguer bar, ice cream bar and provides excellent and fast food and drinks service to passengers in the assigned areas.
+ info
Responsible for leading and motivating Onboard Revenue Managers (Shore Excursions, Casino, Retail, Communications, Spa, Fine Arts, Photo/Video), Future Cruise Sales, and Captain Circle Host while fostering a sales and data-driven culture.
+ info
In this position you will work under the direct supervision of a CDP Bakery and / or any member of the Bakery department as instructed by the Chief Baker.
+ info
The person in this position works under the supervision of the Partie Chef and must report to the Sous Chef.
+ info
Hosts and participates in shipboard recreational, entertainment and social programs geared towards adults and families. Serves as master of ceremonies to motivate, inform and entertain small and large groups of guests throughout their cruise vacation.
+ info
Guest and crew medical care for minor to major emergency situations as well as the general medical care of all crew members including preventative medicine and care of chronic conditions while reporting necessary cases to the different port and health authorities of the different ports of call.
+ info
This job provides the ability to cruise around the world and know places that one could almost ever know.
Traveling, loosing yourself in landscapes, meeting new friends and cultures around the world is very common in a job onboard.